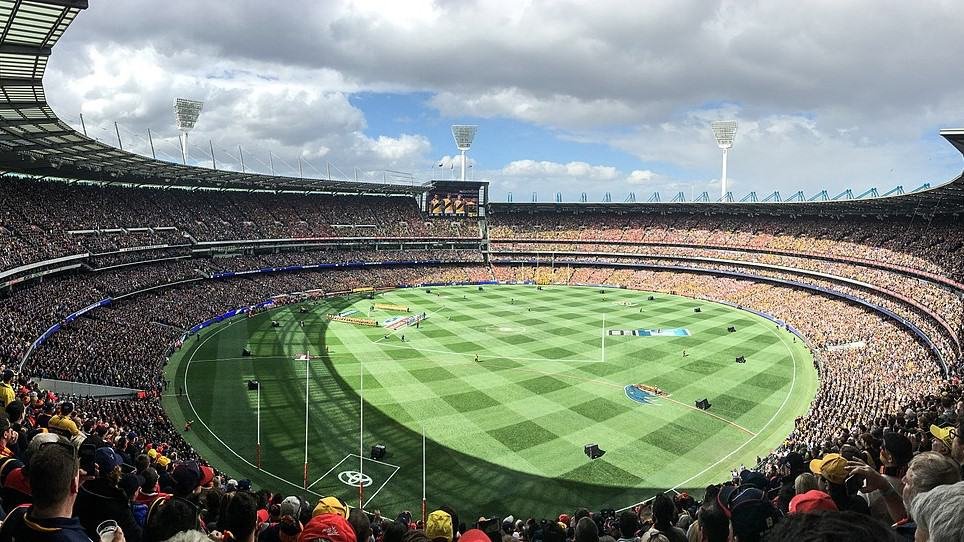 Australia and New Zealand are known for being sporting giants in Rugby, Cricket, and Netball. Australian sports tour offers great competition with breathtaking sightseeing and scenery. Sports are something more than a culture there and people are crazy about popular sports.
Australia has always been seen as a 'sports-crazy' country. Australia is leading the way in sports science and the technological advancement of TV sports coverage. By the 1960s Australia had an international reputation as a country obsessed with sport, an image celebrated within the country, this was so well known that Australia has been called the world's most fascinated country in a 1962 edition of sports depicted. We provide engaging and enjoyable Australian sports tours in Australia and its history of the sport. Our informative & passionate tour-hosts will take you behind the scenes of world-class sporting venues in Australia and show you why sport is a way of life in Australia.
As Australian culture became more globalised and commercialised, so did their sport. Sport in Australia slowly developed from a locally-based leisure activity into a professional, internationally scale industry. There's no country for a sporting adventure like Australia. Along with vibrant coastal towns, breath-taking natural scenery and wide-open spaces make an unbeatable mix, much like an Australia with a bat and a ball. You can experience this unbeatable mix of Australia with our cricket tour.
Our sport touring will include visits to famous sports stadiums in Australia. The Melbourne Cricket Ground (MCG) stadium is one of the most recognisable sights in Melbourne. The MCG is the home of Aussie cricket and the Australian Football League and the venue of the 1956 Olympics and 2006 Commonwealth Games. Melbourne Park, including a world-first retractable roof and the Rebound Ace courts, are home to Australian Open tennis grand slam annuals. The Allianz Stadium, Sydney the host of the games for the 2000 Olympics, the 2003 Rugby World Cup and the 2008 Rugby League World Cup, is one of Australia's most popular sporting stadiums. We at travelOsports will help you visit exotic cities such as Gold Coast, Cairns, Melbourne, Auckland, Rotorua and Queenstown and through SPORTS live the Australian life.
travelOsports can help you to explore unique cities like Gold Coast, Cairns, Sydney, Auckland, Rotorua, and Queenstown and live Aussie life through Australian sports tour. Australia and Newzealand's strong combination of different sports makes it easier for all the sports enthusiasts to cover the countries for a strong reason. Consecutive world cups of different sports have proved it as a great sporting destination in the world.
Customized Sports Tours
Arranged all year round at any sporting destination you desire.
Specially crafted tours to match your requirements in your budget.
Special training programs to your needs and participant's ability.
It's not only about the sports tours-Unique cultural, adventurous and Sightseeing experiences while on the tour.
Tailor-made tours offer you the flexibility to choose your own path.